Voting Information
Voting is an essential part of our democracy, and we are proud to connect you with services to make the voting process easy and accessible for all members of our community.
As a Township we believe that every person has the right to have their voice heard through the voting process. That's why we are committed to providing information and resources to help you participate in elections and make your voice heard.
If you are registered to vote in Delaware County, you can visit the official Delaware County elections website at https://delcopa.gov/vote/ to find out more about voting in our area. This website is a great resource for finding out about upcoming elections, registering to vote, and learning more about the voting process.
The Delaware County elections are conducted through the combined efforts of the Board of Elections and the Bureau of Elections, which is comprised of several departments, including the Bureau of Elections, Voter Registration, and Voting Machines. These departments work together to ensure that elections are conducted fairly and efficiently, and that every member of our community has the opportunity to participate in the democratic process.
We hope that this webpage has provided you with the information you need to participate in elections and make your voice heard. Thank you for being an active and engaged member of our community.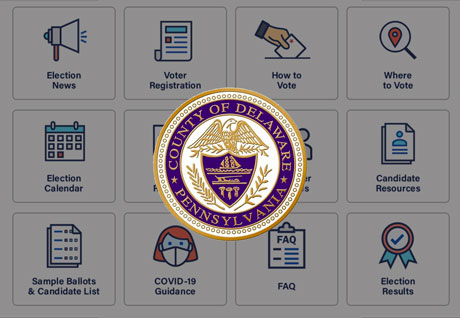 ---
Register to Vote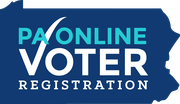 To register in-person visit one of Delaware County's Voter Service Centers and submit a completed voter registration application. Details on the Delaware County Website or call 610-891-4659.
You can also download a paper voter registration form, complete it at your convenience, and drop it off at the Voter Services Center OR mail it to Delaware County Govt. Center Building; 201 W. Front Street; Media, PA 19063-2728.
Forms are available in:
---
Check Your Voter Registration Status
Use the Department of State site to check your Voter Registration Status.
---
Upcoming Election Dates
Upcoming Election dates are announced on the Pennsylvania Department of State website along with registration deadlines, deadlines to request a mail-in or absentee ballot, and more.
---
Full details regarding the applications for mail in ballots, the deadline to apply, and the procedures to return your ballot can be found on the Delaware County website.