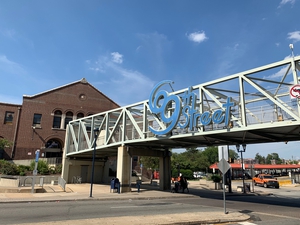 Upper Darby is a convenient place to live, work, and play, and we are proud to have easy access to many modes of public transportation that can connect you to people, places, and possibilities within our community and beyond.
One of the key transportation hubs in Upper Darby is SEPTA's 69th Street Transportation Center, located in the Terminal Square section of our township. From here, you can access the Norristown High Speed Line, the Market-Frankford Line, the Sharon Hill & Media trolley lines, and many buses that can take you to destinations throughout the region.
For example, you can catch a bus from the 69th Street Transportation Center to the Springfield Mall, Granite Run, King of Prussia, Lawrence Park, Penn's Landing, West Chester University, Penn State University, Cheyney University, and many other locations.
We understand that access to reliable public transportation is important to many of our residents, and we are pleased to be home to so many convenient and affordable ways to help you get where you need to go. Whether you are commuting to work, running errands, or exploring new places, we hope that these public transportation options will make your life easier and more convenient.
Thank you for making Upper Darby Township your home. We hope you find our community to be a great place to live, work, and play.