Director of Administrative Services
Scott Alberts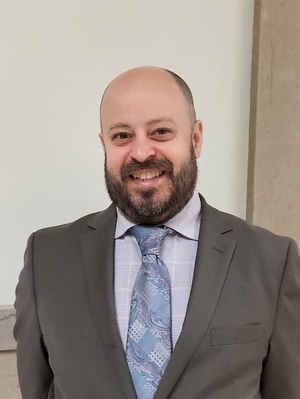 Scott Alberts is the head of the Upper Darby Administrative Services department. Alberts grew up in Overbrook Park, PA and has lived in Upper Darby since 2003. Alberts studied history at Hartwick College and has two decades of experience in business operations in the higher education and music industries. Alberts also served as Township Treasurer from 2018-2019.  
Since joining Upper Darby in January of 2020, Scott Alberts has been a part of many important improvements to the operations within Upper Darby including: 
Ongoing repair and modernization of township IT infrastructure
Accelerating the completion of the codification of township ordinances after they were stagnant for decades
Implementing online payments as an option for multiple departments to accept varying township fees including licenses and permits 
Streamlined the management and processing of resident requests through the Mayor's Request Line
Supervised and implemented USDA Food Box distribution to residents throughout pandemic 
Coordinated with community partners to provide support for individuals experiencing homelessness 
Scott Alberts is committed to improving systems within the township to be able to better provide services to the community and residents. 
---
The duties of the Administrative Director are:
Administer the personnel system of the Municipality under the direction of the Chief Administrative Officer and subject to the provisions of law, the Charter, or Ordinance, including such matters as:

Recruiting and selecting persons for municipal employment;
Developing and maintaining the position classification and pay plans;
Participating in labor relations programs;
Developing and maintaining personnel rules and regulations;
Assisting departments in developing and conducting employee training and development programs;
Assisting departments in preparing personnel planning programs;
Developing and maintaining records reflecting all aspects of the service of municipal employees.

Provide assistance to the Mayor and Chief Administrative Officers in the development of administrative analyses:

Assisting departments and other units of the municipality in the development of administrative manuals and in the solution of administrative and organizational problems; and
Performing such research and studies as the Mayor and/or the Chief Administrative Officer shall direct.

Provide for custodial Services for municipal buildings.