Chief Administrative Officer
Acting Co-Chief Administrative Officers Alison Dobbins and Rita LaRue
Acting Co-Chief Administrative Officers Alison Dobbins and Rita LaRue are responsible for leading the operations of Upper Darby Township by bringing together the efforts of an experienced team of department heads and a strong team of over 400 employees. Guided by the vision of Mayor Keffer, the Acting Co-Chief Administrative Officers are committed to providing municipal services, programs and activities that serve residents, businesses and visitors and create a clean, safe, and engaging Upper Darby. 
---
Alison Dobbins, Acting Co-Chief Administrative Officer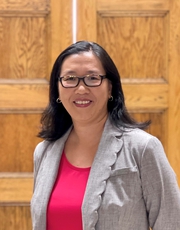 Alison Dobbins began working in Upper Darby in January of 2020, after serving on Mayor Keffer's transition team, and was promoted to Deputy Chief Administrative Officer in January 2021. As Acting Co-Chief Administrative Officer, Alison is responsible for Public Works, Police, Fire, Human Resources, Recreation/Leisure Services, Communications, and Administrative Services/One Center & Facilities.
Alison graduated from Drexel University and is proud to have brought the Drexel Co-op program to Upper Darby. Alison spent 4 years working for a State Representative in the Ridley area, and 10 years in higher education administration at Drexel University. Alison won the Drexel University President's Award in 2015 as part of the University Housing team and currently serves on the Delaware County Green Space Task Force. Alison serves as Upper Darby's representative to the Delaware County Consortium of Governments and is a member of the Association for Pennsylvania Municipal Management.
Alison is excited about the future of Upper Darby and passionate about serving the community. She has lived in Upper Darby for over 16 years with her husband and three daughters.
 
---
Rita LaRue, Acting Co-Chief Administrative Officer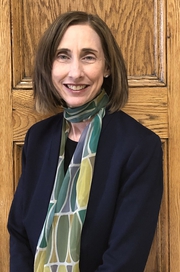 Rita LaRue began working in Upper Darby in August 2021 to lead Community and Economic Development initiatives, and was promoted to Deputy Chief Administrative Officer in July 2022. As Acting Co-Chief Administrative Officer, Rita is responsible for Finance, Community & Economic Development, HUD/CDBG, Licenses & Inspections, Planning & Zoning, Parking Enforcement, and Administrative Services/Information Technology.
Over a 23 year career at Drexel University, Rita rose to Vice President of Campus Services & Procurement Services and served on the President's Cabinet and Executive Council. Rita led a diverse and multigenerational team of 12 department heads and over 250 employees. Responsibilities included comprehensive strategic planning, facilities comprising 2.5M square feet across three campuses, the sound fiscal stewardship of a budget exceeding $100M, logistics for major campus events, and capital projects. Significant accomplishments include founding membership of the University City District, negotiating multi-million dollar contracts with Aramark, Barnes & Noble, Starbucks, Coca-Cola and American Campus Communities and leading multiple contract negotiations with Teamsters 115 and Stationary Engineers 835, bringing in each contract on time and meeting desired outcomes.
In addition to a career that prepares her well for this position, Rita has always been actively involved in serving her community, with board positions on the Delaware County Industrial Development Authority, Friends of the Tower Theater District, Community YMCA of Eastern Delaware County, the Academy of Notre Dame de Namur, the Clark Park Party for the Park, and University City Green.
In partnership with her husband, Rita is an Upper Darby small business owner of LARGO Consulting Services, a firm specializing in public safety consulting services with clients across the nation. 
Rita has lived in Upper Darby for over 18 years with her husband, daughter, and stepson. Favorite activities include walking in the parks and neighborhoods, Summer Stage, and the annual Fireworks Show. Rita is committed to serving the people of Upper Darby.