Upper Darby Solar Energy Map
This map shows the progression of Solar Power in Upper Darby. 
---
What is Solar Energy?
Solar Energy is the most abundant energy source on earth. It is a clean renewable source of energy. Solar panels convert sunlight into usable energy using photovoltaic panels. Solar radiation from the sun is absorbed by the PV (Photovoltaic) cells within the panels and creates electrical charges that move within the cells causing electricity to flow. This energy can be used immediately as electricity or stored in batteries. Solar energy helps reduce the cost of your electricity, increases your property value, and can make your power grid resilient to blackouts. 
It helps reduce air pollution that comes from local power plants that typically use harmful and polluting forms of energy. As a result, installing solar panels will help preserve the clean air in your community that you, your family, and your children breathe.
Finally, solar power supports economic growth and job creation. The solar industry is Americas' leading source of job creation.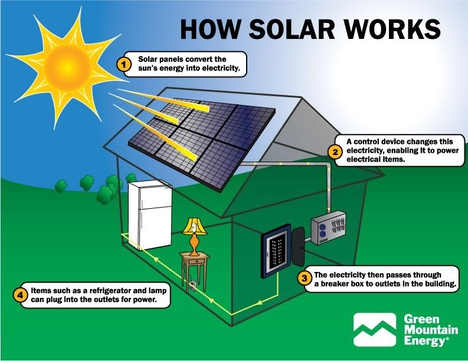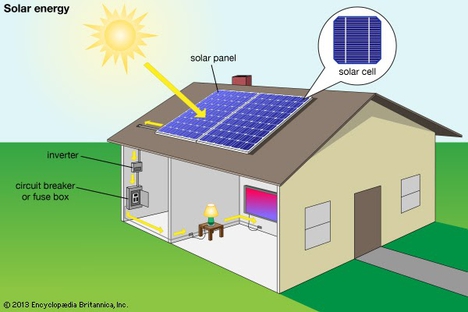 ---
SolSmart 
Upper Darby is taking the situation of preserving our communities clean air so seriously that the township is taking part in SolSmart. SolSmart is a no-cost national designation program recognizing cities, counties, and regional organizations that foster the development of local solar markets. SolSmart will help streamline unnecessary steps that makes getting solar panels too expensive for the average Upper Darby homeowner. 
By streamlining these requirements and taking other steps to encourage solar development, Upper Darby will join other communities in opening our township for solar business.
SolSmart statement from the Mayor
---
Permitting 
Requirements: 
A permit must be obtained prior to the start of any work. Complete the following permit application form(s) and submit any additional required documents. 
Residential Solar PV System:
Commercial/non-residential Solar PV System:
---
Funding 
County Programs
Alternative Clean Energy Program (ACE)
The Alternative and Clean Energy Program (ACE) is available to municipalities, counties, school districts, businesses, and economic development organizations to provide financial assistance in the form of grant and loan funds. 
The purpose of this funding is to promote the utilization, development and construction of alternative and clean energy projects and Alternative Energy Production Projects that include facilities producing or distributing energy from sources defined in the Alternative Energy Portfolio Standards Act of 2004.
Federal Programs