Director of Parking Enforcement
Director of Parking Enforcement 
Sekela Coles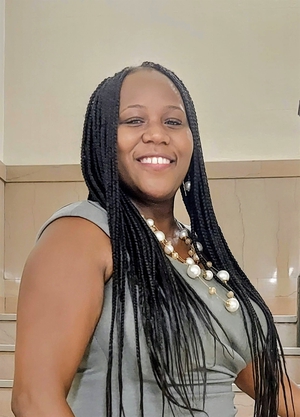 Sekela Coles within one year was able to revolutionize the Upper Darby Parking Enforcement Department. Under her direction, the department's systems have been modernized. Coles streamlined the parking payment processes, allowing residents to pay for parking through a safe, user-friendly app as opposed to only meters, as well as take online payment methods when paying parking fines and reserving municipal parking lot spaces. In addition, she organized the enforcement operations with mapping, planning, and scheduling to focus on enforcement of all safety violations throughout the township. Coles has also put forth a plan to bring residential permit parking to the township.
Coles served as an Upper Darby Township Councilwoman for 6 years, where she chaired the Public Health & Environmental Affairs Committee and served on the Public Safety Committee before heading the Parking Enforcement Department. She currently serves as the Board Secretary for the Domestic Abuse Project of Delaware County and the Board Secretary for the Friends of Sellers Hall. 
Coles is from the Overbrook area of West Philadelphia, PA and has spent almost two decades in Upper Darby. Coles attended Lincoln University and received a degree in Finance & Banking. She then received her MBA from Penn State University and went on to complete a PhD in Public Policy & Administration at Walden University. Coles taught Business courses at Harcum College and was the winner of a professional development pitch contest on promoting learning engagement for a diverse student body. Prior to that Coles worked as an Assistant Manager for Citi Financial, the consumer finance subsidiary of Citigroup.
---